Hey there, I'm Thomas; a walking bundle of enthusiasm, obsessed with food and passionate about sustainability and combatting modern slavery.
Come on in and learn more…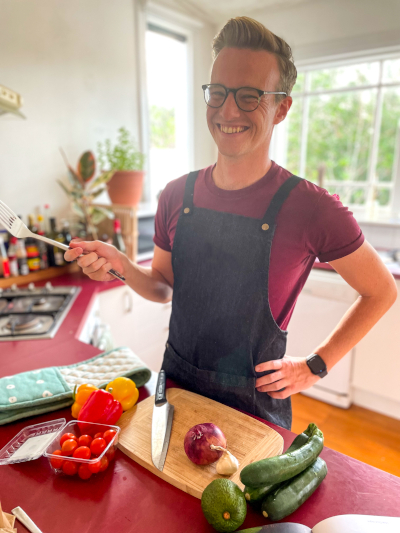 To say I'm food obsessed is no exaggeration, from my mothers cooking as a kid, through working on farms and in hospo to meal kits today, being a foodie is in my blood and every part of my life. After completing my Masters thesis on modern slavery in multinational supply chains, sustainability is becoming an equally important part of my DNA.
From Aotearoa, New Zealand and now heading out into the world, come along as I blog the journey.
You'll find posts about eating, cooking and food origins through to climate friendly cooking.
With an interest in what it means to consumers and small businesses; exploring the impacts of modern slavery.
Aotearoa has so much to offer, and I have been blessed to explore a lot of it. Sharing those adventures.